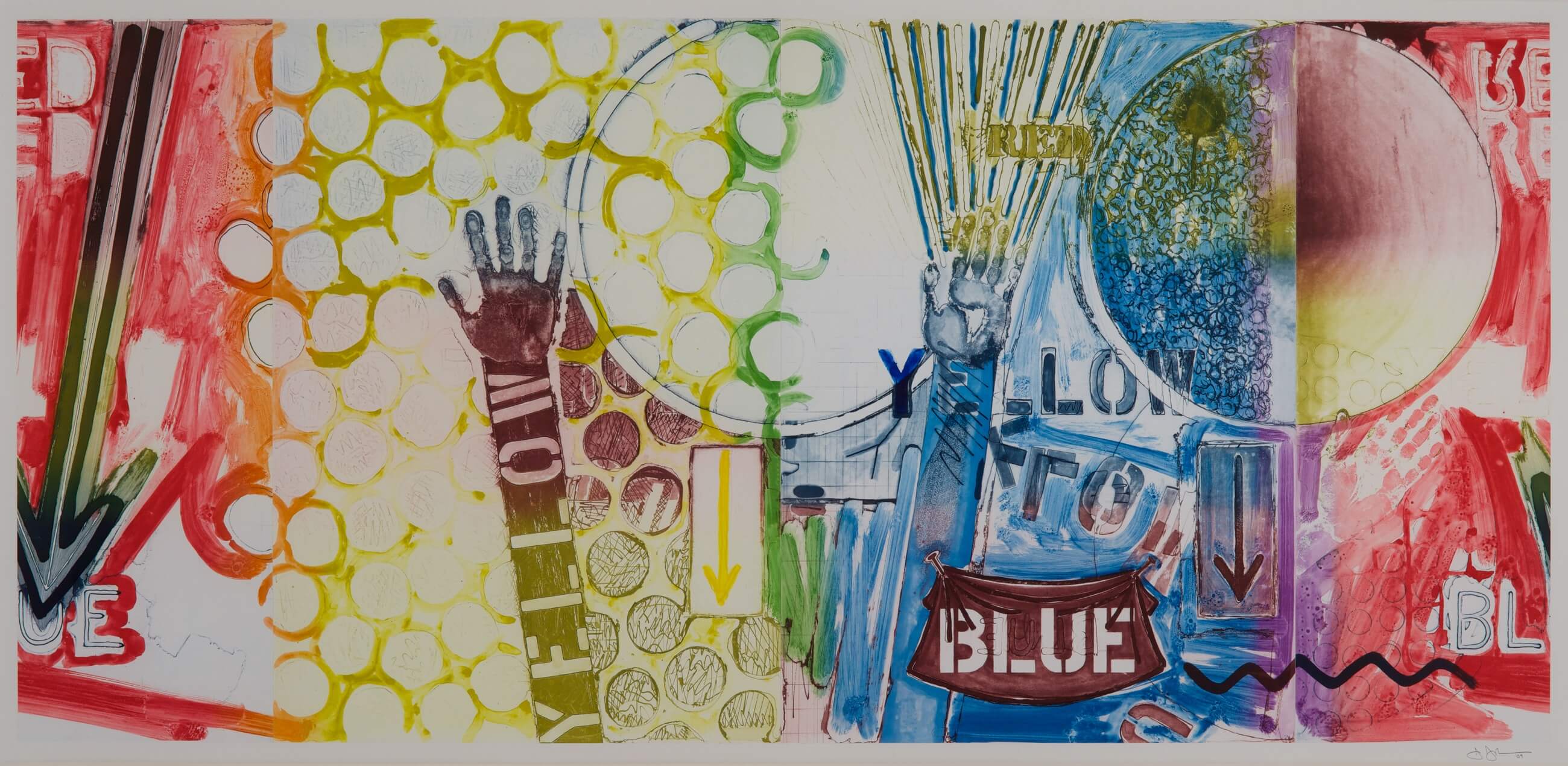 Johns has long shown as much curiosity about the process of creating a print as about the final result. Along the way, he might make dozens of trial proofs, to test the same design in various colors or on different papers, as well as working proofs, on which he makes additions and notes by hand. These proofs are unique impressions, as opposed to final editioned prints, of which a certain number of identical copies are reproduced. "A lot of time is taken to make printmaking reproductive, and that's not very interesting to me," Johns once said.
The sheer volume of Johns's proofs exceeds his output in every other medium combined, and its playfulness contrasts with his paintings' and drawings' sober deliberateness. Yet Johns's unique prints share with the rest of his work a logic of repetition and difference, and an insistent distrust in conceiving of any work as "finished"—each sheet is at once a fragment of a process and itself a whole.
The corresponding gallery at the Whitney Museum of American Art in New York focuses on monotypes.
---
Image Gallery
All works by Jasper Johns, © Jasper Johns / Licensed by VAGA at Artists Rights Society (ARS), New York
undefined
undefined
undefined