In several of his works, Johns attached or inserted actual things into surfaces that he would then brush over in fields of waxy encaustic paint, as in the small stretched canvas mounted face down in the painting titled Canvas (shown below). Later on, Johns proceeded to include objects like brooms and rulers in his compositions, attaching them to surfaces as well as actually using them as tools to push or scrape the paint across the canvas. These appended items are sometimes labeled with arrows, lending a diagrammatic quality to paintings, which, in the same vein, also have their titles stenciled on the surface.
As early as 1957, critics like Robert Rosenblum started to use the term Neo-Dada to refer to Johns's work, associating these early paintings with the Dada movement "readymades" of French artist Marcel Duchamp. Prompted by this commentary, Johns and Robert Rauschenberg ventured to see the extensive Duchamp holdings at the Philadelphia Museum of Art, cementing Johns's lifelong fascination with Duchamp's oeuvre. Like that artist's groundbreaking work, Johns's paintings convey a methodical sense of process and intense sculptural tinkering. They persistently test the relationships between image, language, and object, and between process and product, in a manner both literal and deeply philosophical.
The corresponding gallery at the Whitney Museum of American Art in New York focuses on the theme of disappearance and the impulse of negation in the artist's early work.
---
Image Gallery
All works by Jasper Johns, © Jasper Johns / Licensed by VAGA at Artists Rights Society (ARS), New York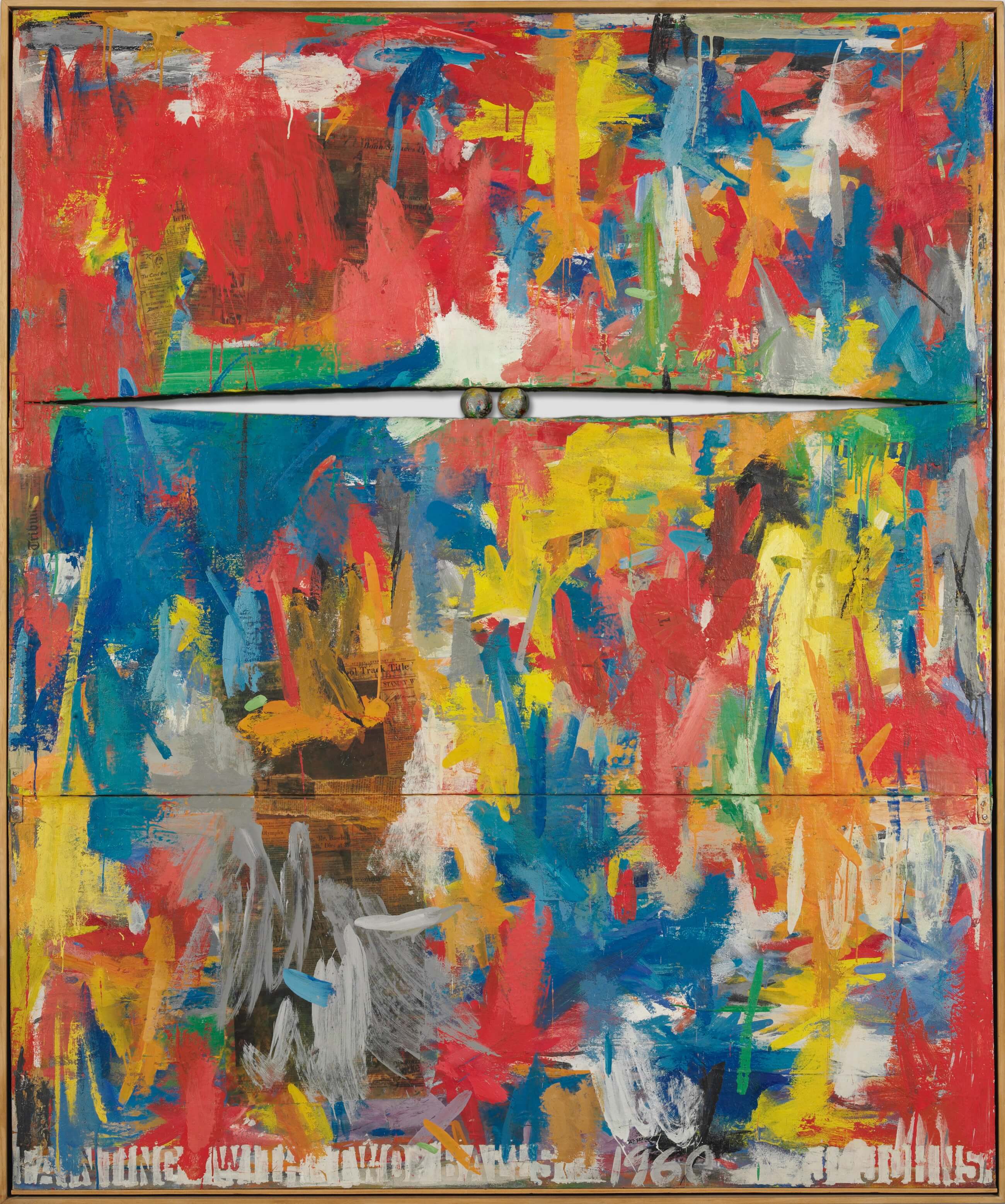 undefined
undefined
undefined
undefined
undefined